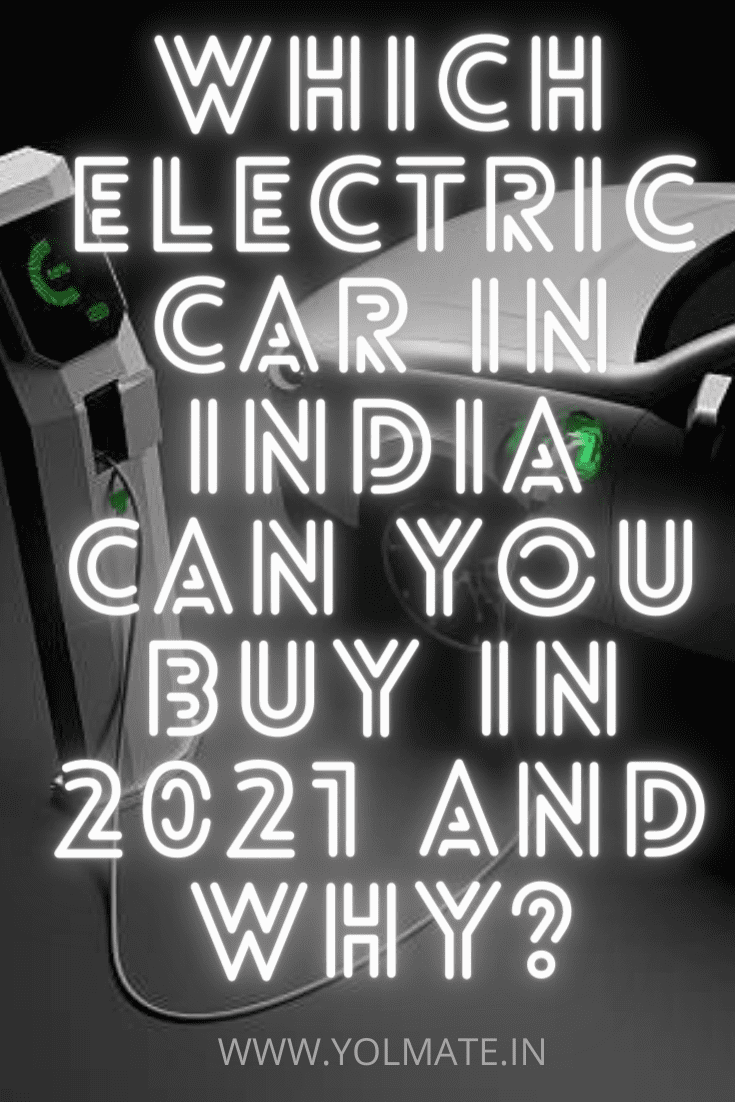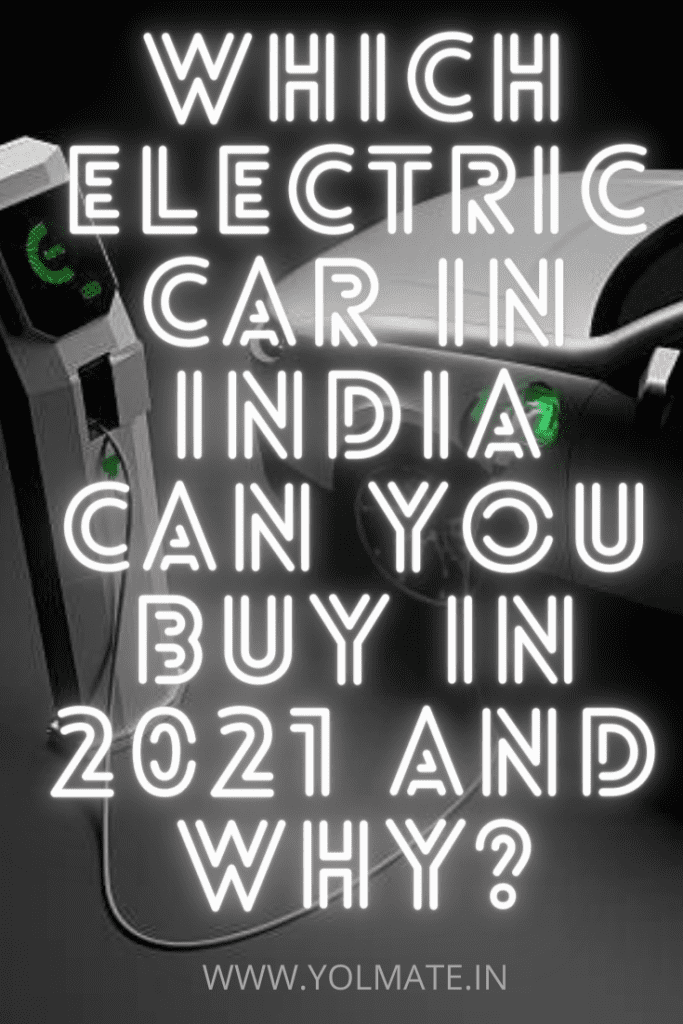 In a world where reducing carbon emissions and pollution is a growing concern for many people, electric cars are becoming increasingly appealing. Electric vehicles are more environmentally friendly in studies. Throughout their lives, they release fewer greenhouse gases and toxins than gasoline or diesel vehicle.
With people being more environmentally conscious and slowly and steadily adopting the sustainable way of living, EVs are growing in popularity. Looking at this widening acceptance of EVs, one thing is certain: that Electric cars are surely here to stay.
Around 27 upcoming electric cars, BMW i3, XUV300 Electric, Tesla Model 3, e-Tron, Taycan will be launched in India in 2022-2023. Among these 27 upcoming cars, there are 2 Hybrids, 11 SUVs, 6 Sedans, 2 luxury, 10 Hatchbacks, and 1 Convertible.
I've compiled a list of all the electric cars that will be released in India, along with a comparison of their prices and other technical specifications, so you can choose the best one.
1. BMW i3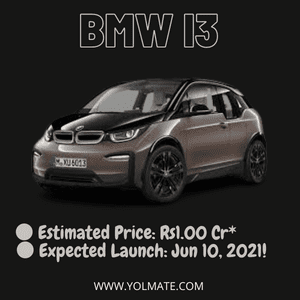 The BMW i3 is the first vehicle on the list. The BMW i3 is a B-segment, high-roof hatchback produced and marketed by BMW that features an electric powertrain with rear-wheel drive and an underfloor Li-ion battery pack, as well as an optional range-extending petrol engine. The BMW i3 was the company's first mass-produced zero-emission vehicle, and it was released under the BMW I sub-brand.
The i3 has four doors and seating for four passengers, as well as rear suicide doors. The i3 has a newly designed powertrain that includes a 130-kilowatt (170 hp) electric motor that drives the rear axle and is powered by lithium-ion
batteries. BMW aimed for a range of 160 kilometers (100 miles), the same as the BMW ActiveE, but with a battery capacity of 16 kWh instead of the BMW ActiveE's 20 kWh.
● Estimated Price: Rs1.00 Cr*
● Expected Launch: Jun 10, 2022
2. Mahindra XUV300 Electric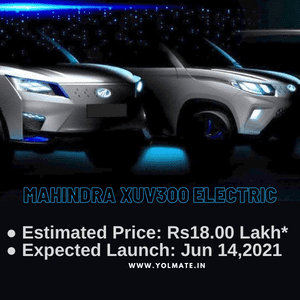 The XUV300 subcompact SUV will be available in an electric version, according to Mahindra. They previously stated that the electric SUV will arrive in 2020, and now the Mahindra XUV300 Electric will make its debut at the 2020 Auto Expo. The upcoming electric version of the XUV300, codenamed S210, will be available in two versions: standard and long-range, with a range of up to 200 km and 350-400 km on a single charge, respectively.
The Mahindra XUV300 Electric will be powered by a Lithium-Ion battery built in partnership with LG Chem and will feature a new electric powertrain technology. LG Chem will create a one-of-a-kind cell for the Indian market, as well as supply high-energy-density lithium-ion cells based on nickel-manganese-cobalt (NMC) chemistry.
● Estimated Price: Rs18.00 Lakh*
● Expected Launch: Jun 14, 2021
3. Tesla Model 3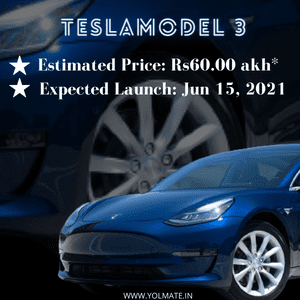 The Tesla Model 3 is an electric four-door fastback mid-size sedan developed by Tesla. The Model 3 Standard Range Plus version delivers an EPA-rated all-electric range of 263 miles (423 km) and the Long Range versions deliver 353 miles (568 km). According to Tesla, the Model 3 carries full self-driving hardware, with periodic software updates adding functionality.
Since early 2020, the Tesla Model 3 is the world's best-selling electric car in history, with over 800,000 units delivered through December 2020. The Model 3 has been the world's top-selling plug-in electric car for three years running, from 2018 to 2020. It has been also the best-selling plug-in car in the United States for three consecutive years, 2018 to 2020, the top-selling plug-in car in Europe in 2019, and the best-selling plug-in car in China in 2020. In 2020, Tesla produced over 450,000 of the Model 3/Y chassis automobiles.
● Estimated Price: Rs60.00 Lakh*
● Expected Launch: Jun 15, 2021
4. Audi e-tron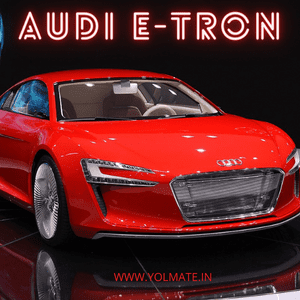 The Audi e-tron is an all-electric mid-size luxury crossover SUV produced by Audi, which was unveiled as a concept car at the 2015 Frankfurt Motor Show. It is the company's first electric mass-production car and was first delivered in May 2019. It has an EPA range of 204 miles (328 km) or 222 miles (357 km) in the updated model.
The Audi e-tron is powered by a 95 kWh battery pack, of which 86.5 kWh (formerly 83.6 kWh) is usable. It can be charged from zero to 80% in around 30 minutes using 150 kW DC fast-chargers. For home charging in the EU, a standard 11 kW charger recharges the pack in 8.5 hours, while an optional 22 kW charger halves this time. In the US, a 40A 9.6kW J1772 charger is used instead. A thermal management system (also serving the motors and power electronics) keeps the battery between 23-35 degrees Celsius, and battery modules (twelve 60 Ah cells each) can be replaced.
● Estimated Price: Rs1.50 Cr*
● Expected Launch: Jun 15, 2021
5. Porsche Taycan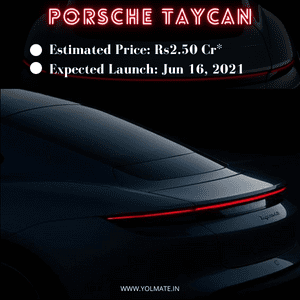 The Porsche Taycan is an all-electric car made by German automobile manufacturer Porsche. The concept version of the Taycan, named the Porsche
Mission E, debuted at the 2015 Frankfurt Motor Show. The Taycan was revealed fully production-ready at the 2019 Frankfurt Motor Show. As Porsche's first series production electric car, it is sold in several variants at different performance levels and may spawn further derivatives in future models. More than 20,000 Taycans were delivered in 2020, its debut sale year, representing 7.4% of the total Porsche volume.
The Taycan uses a new battery-electric all-wheel-drive drivetrain with a permanent-magnet synchronous motor on each axle. At the front, power is sent to the wheels through a single-speed gearbox (8.05:1 gear ratio); and at the rear, through a two-speed transmission and a limited-slip differential. The gearbox has a short planetary first gear (15.5:1) providing maximum acceleration, and a long-ratio second gear (8.05:1) delivering top speed and efficiency. Power comes from a 93 kWh 630 kg (1,389 lb) lithium-ion battery pack that doubles as a structural chassis component and keeps the center of gravity low. To increase rear-seat legroom, recesses called "foot garages" have been incorporated in the battery pack. The 723-volt pack (835 volts full, 610 volts empty) has 33 modules with 12 LG Chem pouch cells each, for 396 cells in total.
● Estimated Price: Rs2.50 Cr*
● Expected Launch: Jun 16, 2021
*Note: the price mentioned above is the ex-showroom price in Delhi, the actual rates may vary at the time of launch.
No vehicle is finest, but I have certainly tried my best to put the coolest ones here. Make the best choice from the upcoming launches. Happy Purchasing !!!