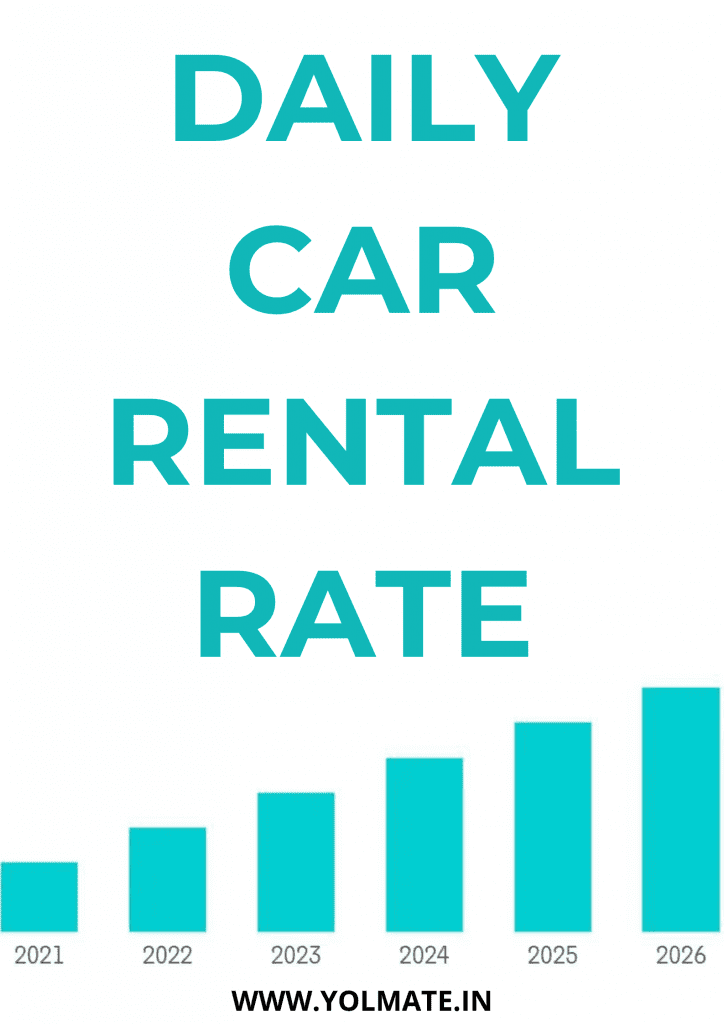 Renting a car just not only gives you comfort to explore places which you otherwise would have avoided, but it also serves other purposes. If you wonder how being economical and comfort friendly works well together, you have landed at the right place. Here I have listed a few aspects of why you would want to rent a car and why to go for this otherwise economical solution. Also, I have mentioned below a few car rental agencies listing the to and fro fares of the major cities.
Renting a car can be a constraining process. But not when it's rather easy than being tumultuous. Various Car rental agencies provide the best services both online and remote to make your trips possible. Providing you with a Seamless online cab booking procedure with multiple payment options and transparent billing. Below I have listed a few factors why rent-a-car is economical and is otherwise a completely justified solution for you to consider.
1. Serves as a great alternative when your car is under repair: Short-term leases, even for a day or two, are very common. When you need an affordable solution and flexibility as an independent drive, rent-a-car is practically the only choice. When your car is on an unforeseen repair, you can contact remote car rental agencies, and immediately, you will be offered a quality vehicle at a reasonable price.
2. By hiring a car, you avoid certain costs: Cost-saving is mainly due to fuel (rented vehicles are practically new, and therefore their consumption is lower) . Also when renting a vehicle, there are no maintenance costs, and the vehicle can be delivered almost anywhere you want.
3. Rent a vehicle that you wish: From prestigious, to economical, to luxurious, you can hire any vehicle of your choice. An impressive vehicle for a road trip for two, a trip with family and friends, a business meeting, or a larger delegation. You can rent any type and brand of the vehicle as you find it convenient.
4. Serving many purposes: A car rental allows visiting remote places, hidden trails, or restaurants with a view, which are almost impossible to get to by taking a taxi or a bus. These special places are usually inaccessible by any public transport. Also, there is nothing better than a car waiting for you at the railway station or airport, which would also reduce your effort to find and travel through a mode of public transport, and providing you a comfortable journey.
Also, there is nothing more satisfactory than not having to carry your luggage to the bus, tram, or underground, or paying taxi airport additional charges for it. Due to the competition among offices and car rental companies, they usually offer great deals and a wide range of cars for you to select from.
To make your search easier, below I have listed a few known car rental agencies, which make your journeys and short trips easier by providing the best services possible.
There are innumerable car rental agencies that are providing rental services both online and remote, with the best accessible deals to lurk on. You can visit various sites such as Avis India, Zoomcar, Myles Cars, Ola Rental, Drivezy, And others, and find out the best deals by searching the car rental prices near you while Online cab booking helps you with the best prices but also helps you with the convenience of paying through multiple payment options (like Debit Card, Credit Card, eWallets, etc.). This is of course a comfortable paying option in times of pandemic, where you would want to go for cashless payment at all times to avoid the vulnerability associated with funding in cash.
Also, you can compare the car rents in other metros and major cities such as Car rental in Delhi, Car rental in Bangalore, Car rental in Indore and other cities to fix the best and suitable deals according to your comfort and convenience.
Apart from the distance, you're expected to cover and for how many days you're hiring the vehicle for, your car rental rates usually depend on determinants such as the type (AC/NON-AC)(sedan/hatchback/SUV) and brand of vehicle that you have chosen and
the fuel type(Petrol/Diesel) of your chosen vehicle. By considering all these factors, you can choose a suitable vehicle at affordable rates for commuting with ease.
For your convenience, as an example here I have listed
Car rental rates from Bhopal to some remote cities in M. P :
FROM BHOPAL TO INDORE :
● The total distance from Bhopal to Indore by car is 196km.
● Bhopal to Indore average 4-wheeler fare starts from Rs.2655 and goes till Rs.6542.
● For extra kms, you have to pay at 16/km. (on average)
● Some agencies provide you with fully sanitized vehicles, Owing to pandemic concerns.
● They also allow you to compare a variety of car types like Innova, Dzire, Etios, Indigo, Sedan, SUVs, or other luxury cars.
● Various agencies provide you with the best offers for Bhopal to Indore one-way or round trip with AC or Non AC Cars booking.
● They too provide you with very compliant and customer-friendly services. ● Certain agencies also make Self-driving facilities available.
● The most economical cabs available in Bhopal at present are Indica, Wagon R, etc.
FROM BHOPAL TO GWALIOR :
● The total distance from Bhopal to Gwalior by car is 434km.
● Bhopal to Gwalior average 4-wheeler fare starts from Rs.8369 and goes till Rs.18033.
● For extra kms, you have to pay at 16/km. (on average)
● You can also book a one-way cab from Bhopal to Gwalior.
● Self-driving facilities are also available.
FROM BHOPAL TO JABALPUR :
● The total distance from Bhopal to Jabalpur by car is 336km.
● Bhopal to Jabalpur average 4-wheeler fare starts from Rs.6058 and goes till Rs.12411.
● For extra kms, you have to pay 17.5/km.(on average)
● The most economical cab available in Bhopal to Gwalior at present is Dzire, Etios.
FROM BHOPAL TO DELHI :
● The total distance from Bhopal to Delhi by car is 772km.
● Bhopal to Delhi average 4-wheeler fare starts from Rs.13166 and goes till Rs.27757.
● For extra kms, you have to pay at 16/km(on average).
Note: The actual fare may differ from the one discussed above.
Car rental services have made the lesser imagined trips possible to plan. The thought of driving in a new city can definitely be overwhelming. But thousands of travelers opt for car rentals on vacations as having your own vehicle can open up a whole new world of possibilities.
Every minute of the day counts when you're visiting a new destination, and when you only have a limited number of days, it's not exactly ideal to spend hours on buses and trains. Public transport can often take double the time to get somewhere because of the many stops and transfers.
Having your own car means you can plan your days around your own routine; you can get up early to get to an attraction ahead of the tour buses, you can pull over to the side of the road for viewpoints, you can take unscheduled restroom pauses. You also don't have to wait an hour if the train or bus doesn't come.
Providing you with the needed comfort, flexibility, and freedom. Renting a car is surely the most reliable and economical solution available out there.